See on Scoop.it – PHYSICAL SCIENCES BREAK 1.0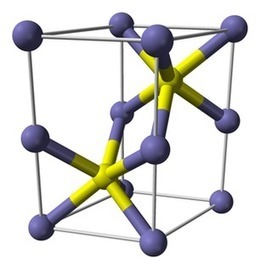 Water (H2O), for example, is a compound that is made up of two hydrogen atoms for every one oxygen atom. Sodium chloride (NaCl) is a compound made up of one sodium atom for every chlorine atom. An important characteristic of a compound is that it has a chemical formula, which describes the ratio in which the atoms of each element in the compound occur.
Chipa Thomas Maimela's insight:
Compound
A substance made up of two or more different elements that are joined together in a fixed ratio.
See on everythingscience.co.za